Musician. Teacher. Writer.
Niko Lalangas was born in Athens, Greece. He grew up in New York, starting in Riverdale, and then moved to Briarcliff and Yorktown before settling in Croton-On-Hudson. His grandfather on his birth father's side was an accomplished classical guitarist. On his mother's side, his great-uncle, Tony Hanges, was an accomplished singer in the times of greats like Frank Sinatra. Hanges recorded many songs, including Sinatra's hit, I Concentrate On You, which Niko re-recorded as a duet with his late uncle. The single is on Niko's album Free Your Soul.
Niko began playing the guitar at 18 and jumped into working as a musician by age 20. He worked hard to achieve goals and made a full-time career out of music even before completing college. He began teaching at age 20 and kept that full-time schedule for 27+ years. While gigging, Niko became a genuine jack of all trades leaving all doors open. He performed with acoustic duos, cover bands, and solo gigs; at bars, clubs, country clubs, hotels, private events/parties, festivals, and more.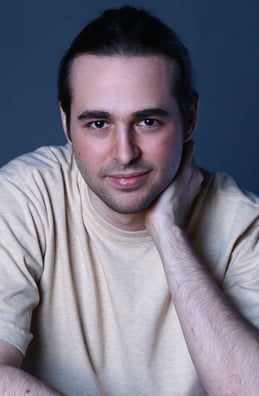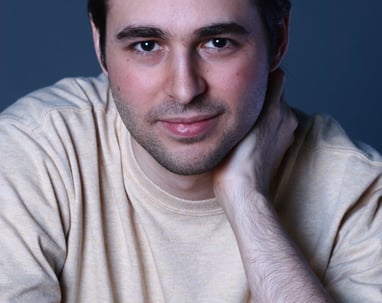 Noteables:
The Guitar Show with Mike Brynes.

Rebirth album featured exclusively for 2 months on Westchester County Channel 12.

NY Rocks TV in New York City: The Hammerstein Ballroom, CBGB's.

Open act for Chris Barron (Spin Doctors.)

PKM Benefit for Parkinson's at Lincoln Theatre, Raleigh, NC.

Headlined a music concert event with opening act Parmalee alongside FSPW Fire Pro Wrestling & Girls Gone Wild.

Co-Hosted segment for the pilot episode of In Tune: The Guitar Show.

Interviewed on The Hammered Podcast.

Interviewed on The Raleigh Road Show w/Rockzilla.

Guest appeared on The Raleigh Road Show G3.
Original Albums:
Rebirth

Dimension X: The Arrival

Free Your Soul
When he wasn't earning a living making music, Niko donated his talents and time to charities and non-profits, churches, hospitals, and teen centers such as The Boys & Girls Clubs of America. He also dipped into the NY theater circuit each year, playing and off stage in musicals and plays, which included well-known titles like Bye Bye Birdie, Little Shop of Horrors, Hairspray, Grease, Pippin, Rent, Godspell, The Devil & Daniel Webster, and others. By 2008, Niko featured his music on local TV shows around NY, NJ, CT, and PA. He was a featured guest on The Guitar Show with Mike Byrnes and performed on NY Rocks TV, which aired from The Hammerstein Ballroom. He performed at The Opus Theater in Nyack, Philipstown Depot Theater, and filmed the pilot episode for a show about guitars called, In Tune.
Additionally, he worked as a session player in various music studios in NY, including The Hit Factory across from Sony Records in Manhattan. To date, Niko has performed around NC since 2009. He's worked with cover and tribute bands, played solo at festivals, and appeared on local cable shows, including The Raleigh Road Show. Additionally, he's appeared on Podcasts, which include his podcast, Mike Byrd's Hammered podcast, and more.
To date, Niko continues to teach, write, record, and perform around North Carolina.